Yeah yeah yeah yeah yeah...
Sorry I've been MIA for almost a week. Things came up. Namely: a lot of phlegm. I've been sick. Sorry. I don't know how I managed to squeeze out that blog last Thursday, as it was the height of my sickness. It might explain why it was just a bunch of disdainful sentences weaved together, though...
ANYBALLS - despite the fact that I was sick as fuck and probably should have stayed in all weekend...
I TOTALLY DIDN'T
... snap... that's right - Friday night marked the Twenty-Something'th Semi-Annual Andrew Johnston Birthday Cotillion and OOH-WEE it was a doozy...
The theme: every guest needed to come as something I've photoshopped them as... Here are the sometimes hilarious and often sexy results...
TALK
about mixed company:
Heidi Montag
and
Kathy "Annie Wilkes" Bates
...
Of MacDonald's lore,
The Hamburglar
...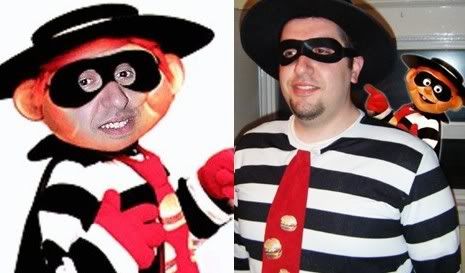 Yours truly as a very pregnant
Angelina Jolie
and the YELLOW!
Rosie O'Donnell
...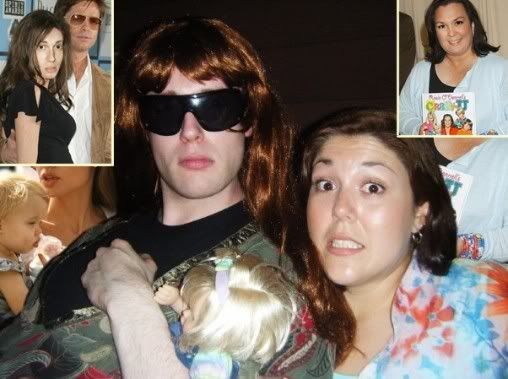 Nip-Slip queen
Tara Reid
...
Tranthony Suppa as
Katie Holmes
, in all hir glory...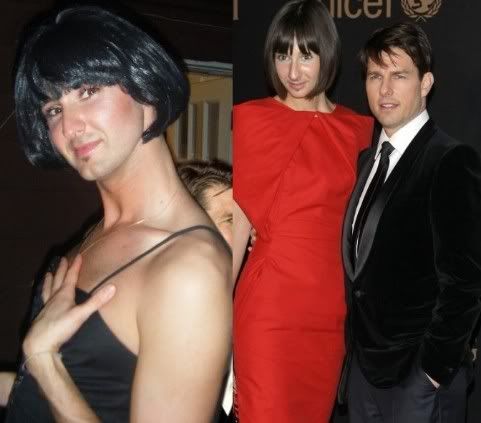 In costume change #2,
Rita MacNeill
and
Angelina
...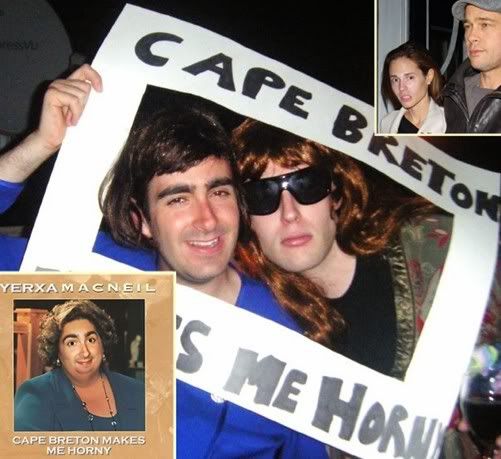 New mom
Nancy Grace
...
New
er
mom
Michelle Duggar
with Katie...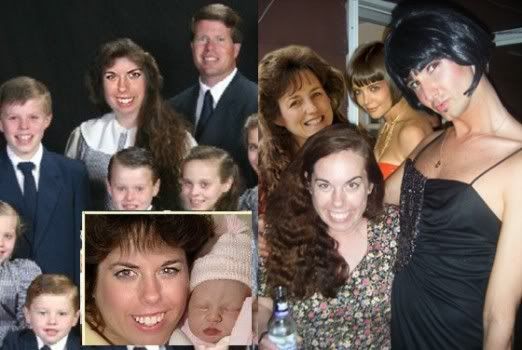 The
Captain & Tennille
/
Tennille & The Captain
...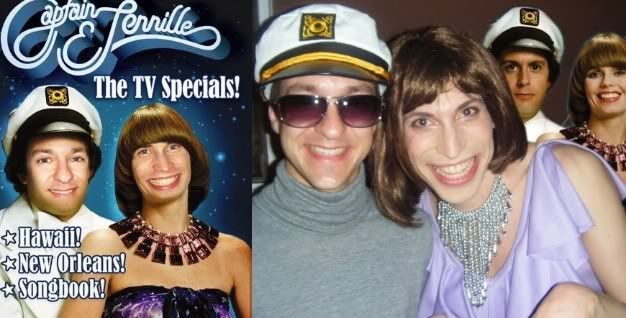 And, of course, no party would be complete without
Christine "Rojo Caliente" Marinoni
...
T'was a fun night.
What's that? I looked expontentially more like Dog The Bounty Hunter than Angelina Jolie and I'll have to live with that for the rest of my days? Agreed.
That's all...
Exceeeeept...
JUST UNDER TWO WEEKS AWAY!!!!
CAN YOU BELIIIIEEEEVE IT???!?!?!?!?!
I went postering on Friday. Not because I felt well, but because I had to. And holy mother of God it was hot - like Louisiana swamp hot. I sweat clear on through what I was wearing. It was a very enjoyable experience. I don't know why I'm telling you this.
I'm back tomorrow with more topical goodness than you can shake a stick at - and oh, you'll want to shake a stick at it. Trust me.
--- Aj