... And no, this isn't just an asinine
Bitch Salad
post, but, since you brought it up: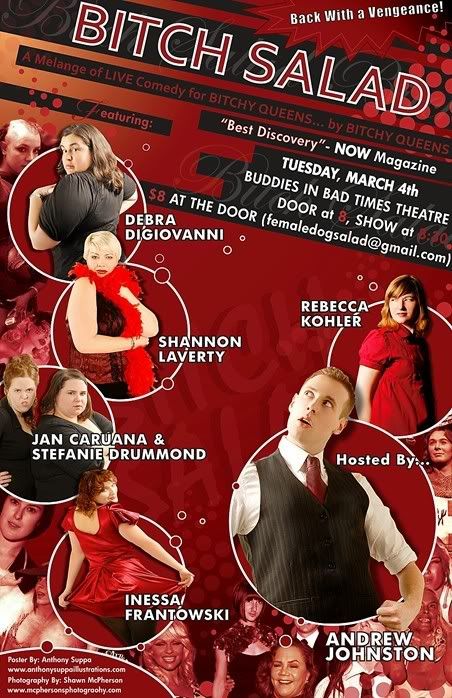 O-M-G - THREE DAYS!!! HOLY FUCK!!!
But yeah...
A little birdy posted a HIGH QUALITY RADIO RIP OF MADONNA'S LATEST OFFERING - "4 Minutes To Save The World" - that little three-way she had with Timbaland and Justin Timberlake.
Okay... this shit is potentially too hot to even exist at all.
Be prepared to hear nothing except this song for the next 6 months. Like I'm predicting this to blow up to "Umbrella-ella-ella-ella"-esque proportions. It is just gut-wretchingly, knee-bucklingly, ass-burstingly, earth-shatteringly, getting-fucked-up-against-a-chain-linked-fence amazing.
Do yourself the greatest favour you will do all year and download/listen to it
HERE
!
Right? Right? Awesome! Very contemporary. I was afraid when I had heard that she was trying to work in contemporary hip-hop I was bracing myself for another old-lady-tries-to-get-jiggy-with-it debacle a-la "American Life" - but NO. This shit is awesome.
And yes - it's a radio rip, off of a station that I have to assume is in France. But yeah...
Enjoy it while it lasts - I'm pretty certain that Madonna has scoured the earth and found the last remaining heads of the Nazi Gestapo and employed them to comb the Internet and find people who are un-legally sharing her music. (I don't believe sharing music is illegal... it's un-legal.)
Anyway - if you haven't already, and I know that 95% of you haven't, VOTE for the the Bitch You
LOVED
and
HATED
in February. Currently, Tina Fey and LeiLani Billard are battling it out for Bitch You Loved (sorry Darcel... maybe in another life), and it's a Hispanic hate-fest raging betwixt baby-killer Carmen Molina and genital-mutilation-by-way-of-canine-enthusiast Chola Cuchimuncho.
VOTE
!!!
I'm off - have a blissful Saturday!
--- Aj