Heyyyyyyyyyyyyyyyyyyyyyyyyyyy you.
So today is normally a day where I promise to post something entirely sensational in order to direct your gaze (and gays) to the impending Bitch Salad - WHICH IS HAPPENING TONIGHT!!! AHHHH!!! -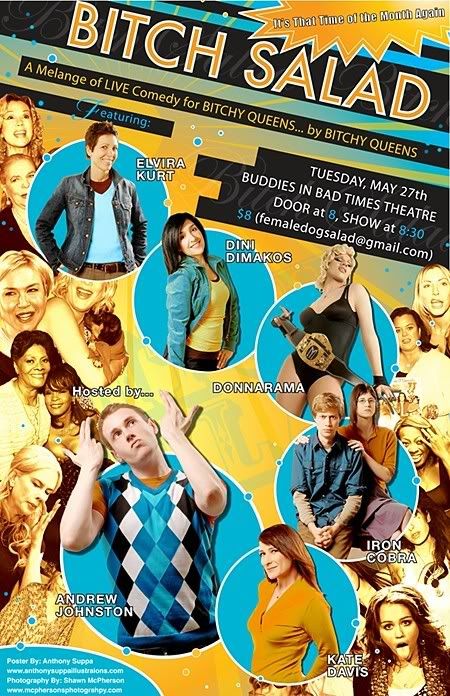 But I actually DO have two quite sensational things for your viewing pleasure/horror today...
A.) Amy fucking Winehouse in diapers.
Yes.
This is what it's come to. Before this you could always say: "Well... the bitch sure is a mess, but at least she's not defecating all over herself." Those days are now past. Oh dear.
Crazy. Speaking of crazy - not to be outdone...
B.)
SHARON STONE SAYS KARMA IS TO BLAME FOR THE CHINESE EARTHQUAKES
!!!
Oh Sharon Stone. How I love thee.
C.) It's not really that sensational in an "Oh My God I can't believe she said that/crapped herself" but more sensational in a "Wow. I can't help but bust a move! What a SENSATION!" - but here's the Bitch Salad mix I promised for your move-bustin'/cardio enjoyment:
Track Listing:
Estelle feat. Kanye West – American Boy (Original)
Usher feat. Young Joc – Love In This Club (Stonebridge Mix)
Michelle Williams – Break The Dawn (Lost Daze Mix)
Robyn – With Every Heartbeat (Punks Jump Up Mix)
Ashlee Simpson – Little Miss Obsessive (Dave Aude Mix)
Rihanna – Take A Bow (Seamus Haji Mix)
Jordin Sparks & Chris Brown – No Air (Jason Nevins Mix)
Danity Kane – Damaged (Popstar Mix)
Kimberley Locke – Fall (Bimbo Jones Mix)
Jesse McCartney – Leavin' (Ralphi Rosario Mix)
The Rickrollerz – Never Gonna Give You Up (Original)
Taylor Dayne – Beautiful (The RJ Mix)
Li'l Mama w/Chris Brown, T-Pain – Shawty Get Loose (Mr. Beat/Spyda Mix)
Madonna – Give It 2 Me (Paul Oakenfold Mix)
Kylie Minogue – In My Arms (Imare Mix)
Download/Listen to it
HERE
!!!
That'll be it for today.
SEE [some of] YOU TONIGHT!!!
--- Aj