D'afternoon to y' and y'rs...
To those of you in Toronto - hold onto your hats!
Literally
. It is downright gusty up in here! As one Anna Nicole Smith once said in an episode in which she's taken to the rodeo on a blind date - in words that ultimately proved to be more immortal than her - "... ... ... it's windy."
I guess that's not as funny if you didn't see it/know the context. Looking amazing in this size XXXL cowgirl outfit and in one of her trademark barbiturate stupors, she's sitting in these bleachers next to this incredibly homely yet quite earnest guy, the wind's whipping everywhere, he leans over to her and asks, "Are you havin' a good time?" to which she replies, "... ... ... ... ... ... ... ... ... ... ...
s'windy
." Maybe it's just funny/memorable to me. Whatevs...
I'm doing another Bitch Salad photo shoot today (yes... for the June edition... and the May one hasn't even happened yet... fucko...), so time's a little tight unfortunately... but it wouldn't be a Wednesday if I didn't blog about Idol... sooooo...
IDOL LAST NIGHT.Final Showdown. GO!
General Note
:
Yawn.
And also, the boxing match metaphor made me want to die.
Honestly, I couldn't care less... but whatever... a showdown happened, and some sort-of surprises occurred... the final 2 were blessed by music mogul
Clive Davis
(all 109 years of him or however the fuck old the bitch is) who chose 1 song for them, they got their pick of 10 requisite message songs written for the winner, and got to do an entirely new number/revive one of their greatest hits over the course of the series...
For weeks now, whenever anyone has asked me "which one of the two David's do you think will win?" - I've replied "whoever sings last". Honestly. It would be that easy. And, from my estimation after seeing last night's performances, I expect to be right.
D'Cook
- already at a severe handicap having to sing first - withdrew himself from the competition last night (something made very clear with his caviet off the top that "at this point it's not who wins or loses but about having fun) which I think was a bone-headed move but one I can't say I don't empathize with. The situation is that David Archuleta - someone who lives and breathes on gobby, definitive, sentimental message songs and milks them to death - was having the last word tonight. It was kind of a losing battle... still, there are things he could have done to make a case for himself... The first song was fine, a serviceable, inoffensive version of the original... the second song was as unputrid as it could have possibly been (for an Idol single, that is), but sort of a case for why a 'rocker' doesn't work in the Idol machine: there's nothing really rebellious and angsty about achieving your dreams overnight... the third song might as well just been an enormous coffin door slamming shut followed by a fog horn... This was the time to re-trot out "Billie Jean" or "Always Be My Baby" or a mashup of them called "Always Be My Billie Jean" or SOMETHING to remind people why they liked you all season... he was just a supporting player tonight...
D'Archuleta
, on the other hand, literally delivered a 1-2-3 punch. That's all there is to it. I don't think I need to elaborate. His theme all season has been "more of the same" and that was tonight. I will say that he did bring a certain intensity and yearning (as it were) to his performances tonight that wasn't there for say, Neil Diamond week, but yeah...
I will quite actually hop out m'seat tonight if D'Archuleta doesn't win.
That's all.
Oh, and -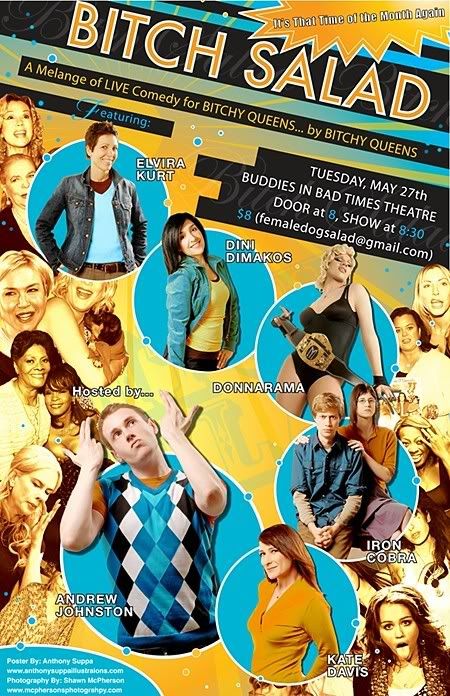 Yes. This coming Tuesday. Come.
--- Aj